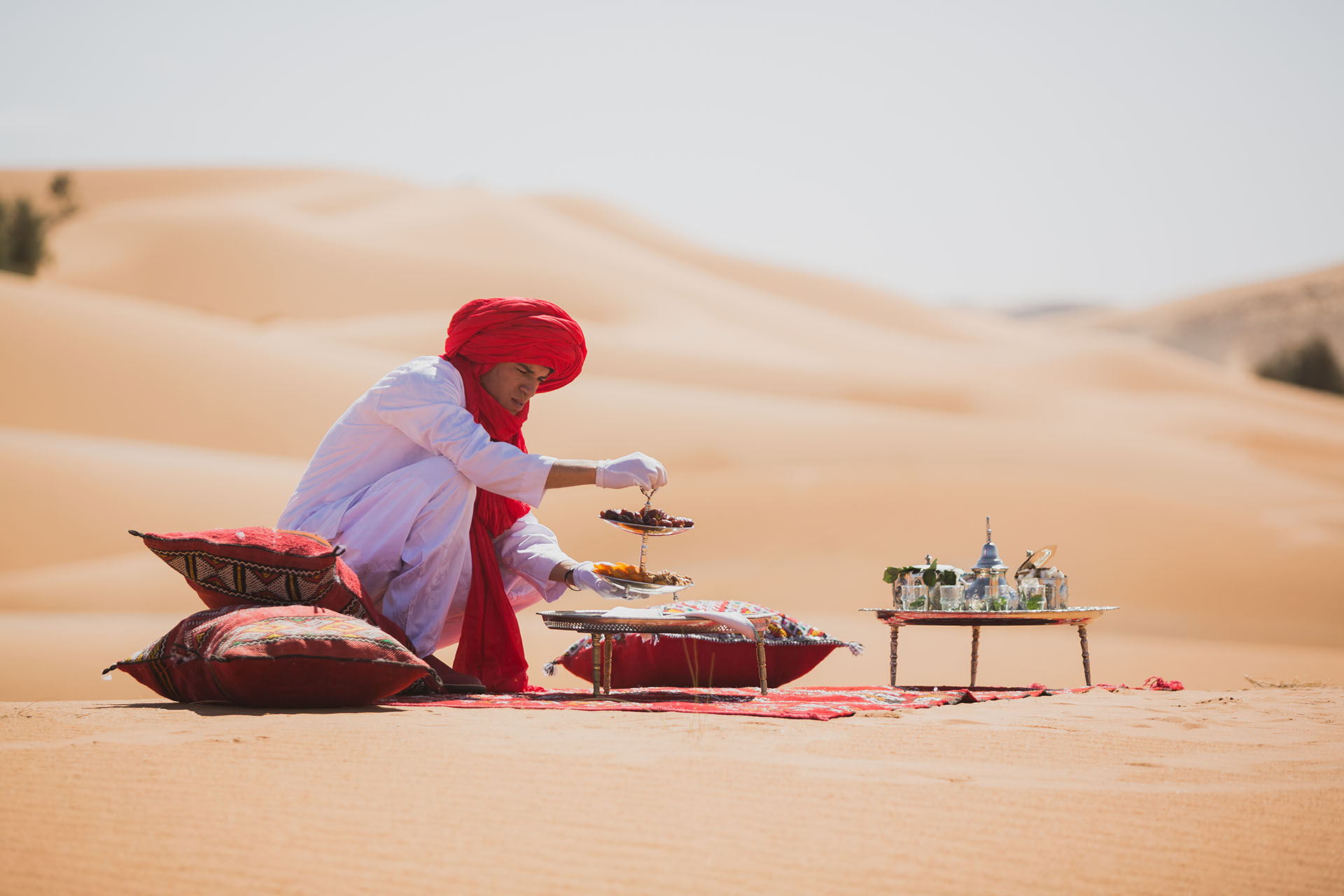 Morocco Group Tours, Morocco Small Group Tours, Morocco Family Holidays, Holiday Destinations Morocco, Morocco Vacation, Morocco Vacation Packages, Morocco Vacation Spots, Morocco Tours, Marrakech Morocco Attractions, Day Trips Marrakech Morocco, How to Travel in Morocco, Marrakech Morocco Tourism. Morocco Luxury Tour, Morocco Family Tours, and Morocco Adventure Tour.
Uncover new and exciting adventures in Morocco by taking part in our Morocco small group tours for Morocco's Best highlights to accommodate our world-class travelers who are seeking to travel with like-minded people to enjoy this remarkable and hassle-free journey at the land of hospitality. You will get to sightseeing at your own pace. Our small group tours in Morocco will offer you the perfect balance between spending time on your own and group activities. You will stay at very nice riads, Kasbahs, boutique-style hotels throughout the trip, in addition to a camel ride, and overnight at a luxury camp in the Sahara desert. Tour is designed and hosted by Marrakesh Voyage who has been Morocco travel leader since 1983.
"This Tour is limited to 12 travelers maximum to ensure Travel Quality"
This journey is designed to give the traveler the broadest sense of Morocco, its culture, people, geography, imperial cities, Sahara, the Road of 1,000 Kasbahs, High Atlas Mountains, Berber Villages, the Blue City, and the charming city of Essaouira. Camel Riding, Craft Tours, Cultural Tour, Historical Tours, photography, and Culinary Tour. Explore the culture through cuisine and Morocco Hidden Paths like a local while traveling in style with Marrakesh Voyage, Morocco Expert. This is one of a kind Morocco Small Group Tour.
"We Offer Our Guests Very Competetive and unmatched Rates in the market for such Quality Trip"
For independent travelers: Our Guided Tour enhances your experience without hindering your journey. We're there when
you need us, and give you the opportunity to explore on your own if you desire.
Travel Dates & Availability / All Year Around
Book your Morocco Group Tour
Price
Available on daily basis with a minimum of 2 travelers to join the tour.
14 Days Morocco Small Group Tour
Maximum 12 Travelers per trip


USD 3500 pp based on double or Twin Occupancy
USD 4250 pp based on single Occupancy
Detailed Itinerary
Day 1 – Overnight flight from USA/Canada to Casablanca on Your Own
Please book your own flight, but if you need assistance, feel free to let us know. You can fly in and out of Casablanca or into Casablanca and out of Marrakech.

Air Travel Tips:
– Direct Flight out of JFK, and Washington Dulles International Airport (IAD) to Casablanca. There are also flights between Casablanca and Montreal, Canada with: www.RoyalAirMaroc.com
– You can find a variety of Air Itineraries by visiting: www.cheaptickets.com
Day 2 – Casablanca
Today is a free day to rest up from your journey and explore on your own around Casablanca's city center where your hotel is located.

Depending on the arrival times of other group members, your tour leader may be available to take you on an optional walking tour of some Casablanca highlights or to a café at the beach for a late lunch in the afternoon.

We intentionally keep this afternoon flexible and low-key on your arrival day.

6:30 pm: A trip overview with your tour leader in the lobby of your hotel.

7:30pm: Dinner. After this important meeting, you may choose to have a drink / Dinner at Rick's Café (touristy, but fun, and very good food menu). You may opt to have dinner at one of the hotel restaurants (French / Moroccan).

Overnight and breakfast at Hotel Hyatt Regency.
Meals included: None
Day 3 – Casablanca – Rabat – Chefchaouen
8:30 am, After breakfast, all guests will meet at the hotel lobby with their luggage to start the journey with a special visit to the famous Hassan II Mosque as well as some of Casablanca highlights on the way to the Capital of Morocco, Rabat.

A vibrant city with lush green parks, Rabat is entered through the enormous Almoahad Gate to the Kasbah des Oudaias, situated on a bluff overlooking the majestic Atlantic Ocean. Rabat offers a rich historical and cultural heritage. A visit to the famous Tour Hassan, a 12th-century minaret intended to be the highest and the largest in the Muslim world. Or view the Mausoleum of Mohammed V and King Hassan's regal palace. Follow by a walk through the charming Kasbah Dese Oudaias.

Lunch at one of the French restaurants at the Marina.

Afternoon ride through Morocco countryside to the charming Blue City of Chefchaouen.

Dinner and overnight at your charming Riad in Chefchaouen.
Meals included: Breakfast & Dinner
Day 4 – Chefchaouen
In the North of the country, nestled in the Rif mountains, and a short trip from Tangier is the small picturesque town of Chefchaouen. Founded in 1492 by Moorish exiles from Spain, the town is decorated in a mixture of whitewash and every shade of blue, from pastel sky tones to deep indigos. The effect is dreamlike, making this an extremely romantic place for a couple of days.

Dinner in the ancient city on your own.
Overnight & breakfast at your charming riad in Chefchaouen.
Meals Included: Breakfast
Day 5 – Volubilis / Meknes / Fez
Morning ride, on to the ancient Roman ruins of Volubilis, sprawled amid a wildflower-dotted hillside, where the remains of palaces, baths, soaring arches, and magnificent mosaics await exploration. After a pleasant lunch at the holy village of Moulay Idriss, travel through lush rolling hills studded with the fertile plains of ancient olive groves and vineyards await you in the Ismalian capital of Meknes. Meknes is on Unesco's world heritage list. You will explore the port of Bab El Mansour and Bab El Khamis passing by the Royal Palace before we continue with a short drive to your charming riad at the ancient city of Fez for some downtime.

Dinner at your charming Riad in the ancient city of Fez
Meals Included: Breakfast
Day 6 – Fez
Fez, the white-washed city known as the cultural and intellectual capital of Morocco. Exploring the historical ramparts, the regal King's Palace, and Jewish Quarter, among many other sites.

Your guided tour of the medina, one of the world's largest walled-in cities. You will explore the narrow streets lined with fresh fruit, mounds of spices, intricately woven Berber carpets, and many other art objects of Morocco. A visit to the King's Palace, the tanneries, and potters are just a few places you will experience.

Sites to cover for the day:

* Royal Palace
* Mellah (Jewish Quarter)
* Jewish Synagogue (not always open to the public)
* Ramparts of Fes
* Potter's Cooperative
* Al-Qayrawan mosque
* Medersa Bou Inania
* Weavers Cooperative
* Berber Carpet Demonstration
* Tanneries

Dinner at the famous La Maison Arab Moroccan cuisine or where ever you may wish on your own.
Overnight and breakfast at your charming riad in Fez.
Meals Included: Breakfast
Day 7 – Ifrane – Midelt – Errachidia – Erfoud – Merzouga / Camel ride & Overnight at Luxury Camp in Desert
After an early breakfast, begin your travel across the Middle Atlas Mountains where you'll discover verdant forests and rugged rock formations, and vibrant Berber villages with terraced farms. Descending down the mountains en route to the Sahara Desert, you'll stop at Ifrane National Park to feed the monkeys before lunch in the town of Midelt, famous for its fossils and rocks. Follow by a drive to the last city of Erfoud where civilization end at that part of Morocco.

In the afternoon, a Jeep transfer to the sugar-fine sands of the Saha where you take a short break over a cup of tea before your camel ride on the dunes soft adventure.

You will explore the mystical Saharan landscape as you ride by camel over the stunning sugar-fine sands of Merzouga as the red sun sinks. As night falls, listen to the heady intoxicating beat of Berber drum music and song during the traditional pouring of mint tea. Delight in a Moroccan feast of harira (soup), a savory tagine (stew with meat and vegetables), or couscous, etc. … beneath flickering stars in the clear desert sky. Vegetarians and Vegans are welcome.

Dinner and overnight stay at your Merzouga Luxury Desert Camp.
Meals Included: Breakfast & Dinner
Day 8 – Sahara – Todra Gorges / Tinghir / Rose Valley / Dades Gorges – Ouarzazate
After breakfast, you will take a Jeep short ride back to Erfoud where you will travel behind the High Atlas Mountains for a special visit to the famous Todra Gorges, then to the old Jewish desert town of Tinghir to explore for a bit before having lunch at the charming restaurant Kasbah Lamrani. (A visit to one of the Sahraoui Berber hand-made treasures to pick up some souvenirs especially if interested in Silver.

Explore the exquisite scenery and meet the nomadic Berbers.

You will travel the rugged Road of a Thousand Kasbahs that rise up like turreted sand castles along this ancient caravan trading route to through Boulmane du DADES. This area has long been a popular location for Hollywood films such as The Last Temptation of Christ, Jewel of the Nile, and most recently Hideous Kinky. The central region is one of the most exciting and romantic destinations of Morocco nestled along rich river valleys, palmeries, and burnished mud-brick homes ablaze in vibrant color under the shelter of the blue desert sky. We'll travel through the Dadès Valley past dramatic escarpments and plunging gorges via rose valley through Kalat Megouna where we stop for a coffee break and then through Skoura to Ouarzazate.

Dinner and overnight at your luxury Kasbah.
Meals Included: Breakfast
Day 9 – Ouarzazate – High Atlas Mountains / Berber Villages
Easy morning.
After breakfast, you will make a special visit to explore the famous and world heritage site Kasbah ait Ben Haddou.
You'll continue on through the High Atlas Mountains, past the rich rolling hills and valleys and mountains of Tizi n'Tichka's. You'll stop for a BBQ lunch break at a Berber village on your way to Ourika Valley. Along the way, you'll pass fragrant pine and cedar forests filled with chatty Barbary apes as you head toward the Berber village of Anrar.

"The charming Riad Kasbah Omar is one of its kind. The only Riad ever built within a Berber village with the style of ancient guests homes of the imperial cities, with an amazing rooftop restaurant with a view of the valley, mountains, river, and Berber villages ." This place would make you feel like being home away from home.

Dinner and an overnight stay at your charming rustic Riad Kasbah Omar at Anrar Village.
Meals Included: Breakfast and Dinner
Day 10 – Ourika Valley – Berber Vilages







7:30 am Breakfast will be served at the rooftop restaurant.

8:30 am You will start with a visit of a short walk around the Berber village of Anrar, as well as a visit with a Berber family over a cup of tea. You will also visit the local school of the village and pass out school supplies to children if you were planning on bringing any. After, you will take a 45-minute walk with your donkey, through the olive groves near the Ourika River, to shop for organic vegetables at the market where all Berbers of the valley meet for their weekly shopping.

Note: Transportation would be available for any travelers who are not interested to do the 45-minute walk one way or for the roundtrip.

Walk the groceries back to the Kasbah with the donkey for our late afternoon Culinary workshop, and enjoy a BBQ lunch when you arrive.


1:00pm – 2:00pm: Lunch (not included)

2:00 – 4:30 pm: Relax at the Kasbah before Our Morocco Culinary workshop.

4:30 pm: Cooking class to the traditional Moroccan Soup and the famous Moroccan Couscous with 7 Vegetables and Beef
(Vegetarians and Vegans are welcome)

We will have a Henna workshop with one of the Beber girls Henna Artist from the village while waiting for our Couscous to cook.

7:30 or 8 pm: Dinner

Overnight and breakfast at riad Kasbah Omar.
Meals Included: Breakfast & Dinner
Day 11 – Marrakech
After breakfast, you will take a 45 min ride to Marrakech and will have a guided tour of the Pink City of Marrakech.
Discover the regal Palace of the Bahia and its nesting storks, and many other hidden treasures. Discover you the city's largest mosque, the Koutoubia Mosque, the Jewish Mellah, and spend time at the famous Djemaa el-Fna, where snake charmers, storytellers, and magicians abound. Explore the serpentine souk, lined with stalls of crafts, carpets, fresh fruit, and many other artisan goods.

Lunch at one of the restaurants in the Medina with the locals.
A late afternoon downtime at your charming riad.

7:30 pm We will have a very special dinner with our local Morocco Tour company family host in Marrakech to have a taste of the Moroccan hospitality

Overnight and breakfast at your charming riad at the ancient city of Marrakech
Meals Included: Breakfast & Dinner
Day 12 – Marrakech
Morning tour around the ancient city wall passing by the Royal Palace, the ancient Agdal gardens, and Marrakesh Palm grove.
A walk around the ancient city. A special visit to the famous Eyve St Laurent Majorelle Garden.

Last-minute shopping for souvenirs at the souk

Lunch at French Restaurant at the new city " Gueliz"

Afternoon free time to do as you may wish. Quality downtime at your riad or explore more of Marrakech with your guide.

The heartbeat of the night fills the old city's famed square, Djemaa el-Fna, where the delectable grilled fare is served in the bustling torch-lit open-air market. Mystical snake charmers, hustlers, and mischievous monkeys are part of the nightly drama unfolding as Berber
acrobats, fortune tellers, musicians, and engaging storytellers seduce rapt crowds. Wend your way through the serpentine labyrinth of the spice-filled air of the bustling souk, unchanged for over 1000 years, where you'll discover the best of traditional Moroccan craftsmanship.

7:30 pm Dinner at the famous Stylia Palace from the 15th century

After dinner, the group would have the option to go to your riad to rest or if anyone or all guests wish to go dancing and explore Marrakech nightlife, you will need to decide and pick a place from Marrakech-Nightlife and inform your guide to assist.

Overnight and breakfast at your charming riad at the ancient city of Marrakech
Meals Included: Breakfast
Day 13 – Essaouira – Marrakech
You will set off to the coastal city of Essaouira on a day trip, which sparkles in white against the brilliant turquoise sea in the former 18th-century Portuguese settlement and current fishing village. Cannons sit on ramparts pointed toward the sea to stop marauding pirates of the past. Camels stand at the ready for passengers to ride across the sands. Artisan shops, boutiques, and art galleries fill the squares and the aroma of restaurants fills the air. Stop in a café for a French pastry and mint tea. Long a draw for music legends including Jimmy Hendrix and the Rolling Stones, Essaouira continues to lure artists and musicians alike today. Special visit to the Jewish quarter.

Seafood lunch at the French restaurant Chez Sam.

Mid-afternoon ride back to your riad in Marrakech to refresh.

Note: you will need to decide as a group while having lunch in Essaouira and vote about the type of cuisine/restaurant where you will have dinner tonight and inform your guide so that he can make your reservation from the following link: Marrakech Best Restaurants

8:30 Dinner

Overnight and breakfast at your charming riad at the ancient city of Marrakech
Meals Included: Breakfast
Day 14 – Transfer to Marrakech or Casablanca Airport
Meals Included: Breakfast

– Morning transfer to Marrakech airport on us
– There will be transfer to Casablanca airport free of charge for those catching Royal Air Maroc afternoon Flight (2h & 1/2 drive + 3 hours prior to the flight departure)
– Other private transfers to any airport based on other flights with different times, would be available with extra cost. Please discuss with our office when you book this tour
Included in Program
Charming Riads, Kasbahs, and 4*&5*Hotels Combo
Breakfast Daily
5 Dinners
Culinary Workshop at the Kasbah
Henna Ceremony at the Kasbah
Btl water Daily
English Certified Guide
Private Luxury Mini Van or Motor Coach and driver (depends on the number of attendees)
4×4 in & out of the desert
Camel ride for sunset on the dunes
Overnight at luxury tent within Sahara Luxury Camp
All tours on a daily basis as stated in the program
All museums fees
All fees
All taxes
Transfer from Casablanca airport and to Marrakech or Casablanca airport as a group
PCR Covid Test Lab appointment prior to departure out of Marrakech

Not Included in Program
Airfare
Travel Insurance
Meals not included in the program
Drinks
Personal needs
Tips
Dates and Availability All Year Around
Available on daily basis with a minimum of 2 travelers to join the tour.
| | | |
| --- | --- | --- |
| Cost for 1 Person Based on Single Occupancy | USD 4250 pp | Available |
| Cost for 1 Person Based on Double or Twin Occupancy | USD 3500 pp | Available |
| | |
| --- | --- |
| Private family & Party are welcome To Have The Same Tour in Private. | Choose your travel companions and your dates, and enjoy a private guided adventure similar to this one, or we can customize it for you based on your interest and desire. Contact us for availability |
To book your Morocco Group Tour:

– Please fill out the below form first or call us at 212-925-6151 with your details and deposit to secure your spot
– Second 30% deposit per person to proceed with your booking, and Balance due 90 days prior to your arrival to Morocco. If you book within 90 days of your tour date, the full amount is due at the time of booking.
– After, you will be directed to make your deposit via " Zelle" or wire transfer, or you will be provided our credit card form that you will need to fill out, scan / take a photo of it and e-mail it to us
– After, one of our agents will get back to you with your Trip confirmation and all details concerning your trip

"Thank You and we look forward to hosting you at the land of hospitality for a trip of a lifetime"