Holiday Destinations Morocco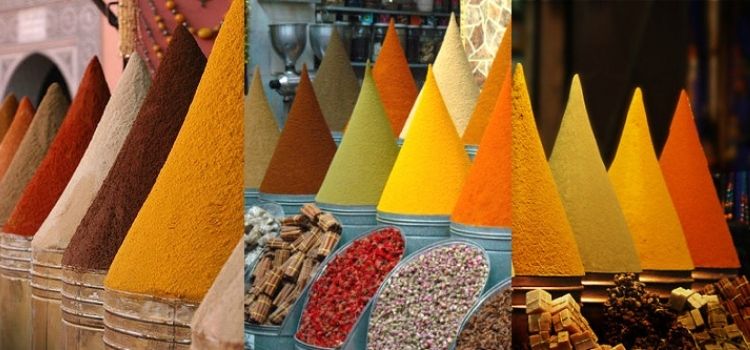 Marrakesh Voyage is the Premier Morocco Travel Agency Helping Individuals Customize The Best Guided Tours Morocco for Holidays, and Morocco Corporate Events Planning.

From fabulous fetes and corporate retreats to Moroccan fashion shoots and Morocco Corporate Events Planning, we help companies create once-in-a-lifetime Morocco Travel Adventures. We specialize in Moroccan corporate events, meetings, and private tours to Morocco. Learn more about the people of Morocco in our Morocco Travel Guide, history, cities and regions, culture, culinary, and much more, featuring one of the best collections of Adventure Travel Information about Morocco, insider's Morocco travel tips, and Morocco Travel Insurance.
Sahara Desert Morocco Tour Specialist
Marrakesh Voyage Travel Agency boasts over 30 years of experience leading exceptional Morocco tours, as evidenced by hundreds of glowing testimonials. We'll help learn how to travel in Morocco to design and experience Private Tours to Morocco in which you'll discover colors you've never seen in the sunsets over the fine sands of the Sahara Desert; thrill in the carnival of the senses at the Jemma El Fna, experience a Morocco Culinary Journey, an ancient mystical medina of Marrakech, Morocco, and enjoy getting lost in the hidden alleys of the ancient Imperial Cities of Morocco where 500-year old souks display the very best in Moroccan crafts, foods, and clothes. Follow in the steps of the ancient Romans whose elaborate mosaics and ruins remain a part of the Moroccan landscape, even today.

You might just find yourself climbing a rocky Berber path heading to a Moroccan Traditional Mountain Festival, exploring the country through our Morocco Jewish Heritage Tour, or learning how to make a traditional Moroccan tagine or couscous. Being native Moroccans, we've spent decades unearthing the very best of the Maghreb to create an extraordinary Morocco Travel Experience unmatched by any other Morocco Travel Agency and hosted by our best Morocco Tour Guides in the business.

Top Tours Morocco
For our Top Tours Morocco, we offer deluxe accommodations ranging from traditional boutique style Riad hotels in the cities to luxurious Berber tents in the Moroccan desert. Whatever you desire, we'll help you make your Holiday Deals for Morocco, the experience of a lifetime. A traditional Moroccan riad is a lavish Morocco hotel tucked inside the back alleys of the old "medinas" or ancient city districts. These richly decorated traditional homes feature open-air courtyards with bubbling fountains, rich tapestries, ornate tile work, and fragrant gardens.
Our Morocco Travel Agency with offices in New York, Casablanca, Fez, Marrakech, and the Desert offers a range of accommodations including hotels, boutique-style resorts, riads in Marrakech and Merzouga Luxury Desert Camp, all of which provide the most exceptional and gracious service to make your Holiday Destinations Morocco unforgettable. We can also accommodate romantic Morocco for honeymoon vacations, Moroccan Wedding Ideas, special events, corporate meetings, getaways, groups, Morocco family tours, places to go in Morocco, and much more.