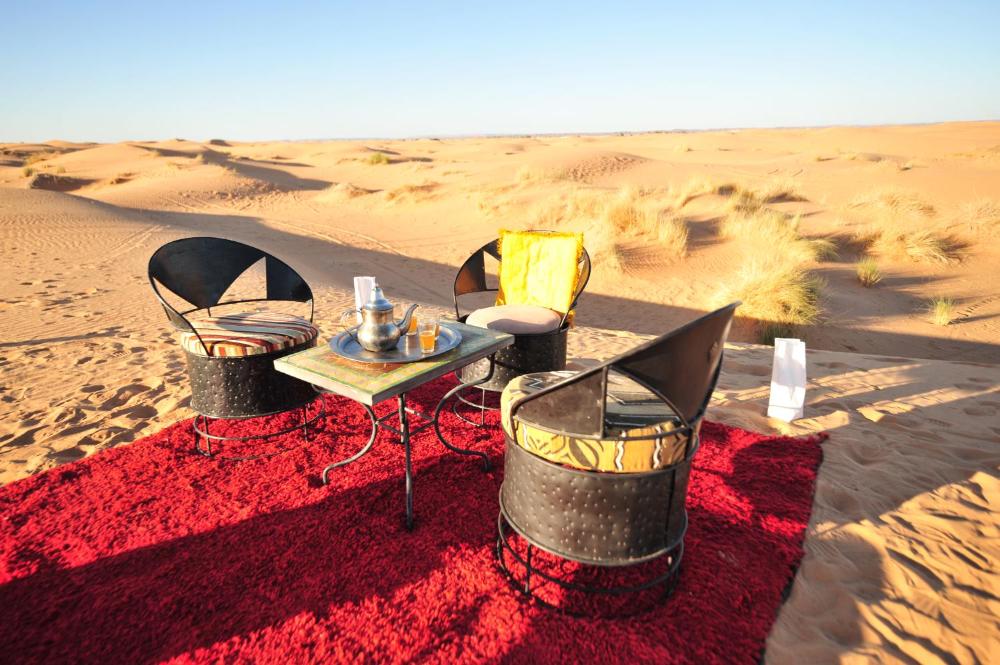 Morocco Tours, Morocco Vacation, Morocco Vacation Spots, Sahara Desert Morocco Tour, How to Travel in Morocco, and Morocco Events Planning with Morocco Travel Expert since 1983 for a lifetime Morocco Travel Experience.
Our Top Morocco Tours offer deluxe accommodations ranging from traditional boutique-style Riad hotels in the ancient cities to luxurious Berber tents in the Merzouga Luxury Desert Camp. We'll help you make your Morocco Vacation an exceptional travel to Morocco that would include the Best Morocco Vacation Spots. A traditional Moroccan riad is a lavish Morocco hotel tucked inside the back alleys of the old "medinas" or ancient city districts is a must to include in your Morocco Guided Tour. These richly decorated traditional homes feature open-air courtyards with bubbling fountains, rich tapestries, ornate tile work, and fragrant gardens.
Our Morocco Travel Agency with offices in New York, Casablanca, Fez, Marrakech, and the Desert offers a range of accommodations, all of which provide the most exceptional and gracious service to make your Holiday Destinations Morocco unforgettable.